Get a free "I'm Training for a Spartan Race" limited edition T-shirt by signing up for a Spartan Race by January 5 (this Sunday). Joining a Spartan Race would be a great source of motivation for your fitness goals! The limited-edition T-shirt is worth $25.
What Do You Need To Do?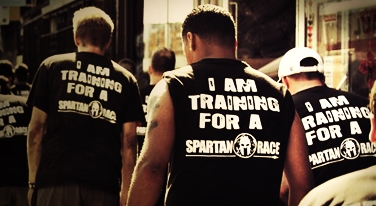 Sign up for a Spartan Race by Jan 5, 2014 (must be in continental US, excludes Hawaii and Alaska; and Junior Spartan Races don't qualitfy)
Specify your address and shirt size during registration
Use this promo code FREESHIRT for $5 discount
Start training! Your shirt will arrive within 4 to 6 weeks.
So, take advantage of this offer to sign up for a Spartan Race before this Sunday!