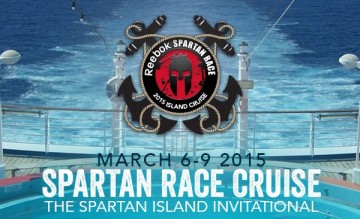 Imagine an obstacle course race held on a private island, with a grand prize of $50,000. Participants travel by cruise, on which health and fitness training is superb and where dining is complimentary and healthy.
The Spartan Race Cruise will take place on March 6 to 9 of 2015! Prices begin at $799. How many people can brag about doing an obstacle race on a private island and travelling via an extremely healthy cruise? 
As spaces are limited, make sure to pre-register your interest in this obstacle race before May 15 (this coming Thursday) to receive updates. 
Did I mention that the Grand Prize is $50,000 and there is an overall $150,000 prize purse? Pre-register for Spartan Race Cruise now for FREE!