As promised, Way Of Ninja now has a newly launched Google+ community to replace the closing forum. I would like to thank David (aka. Dee Xiao Long), who has spurred me on with getting the community done and for agreeing to become a moderator.
Purpose of The New Community
Way Of Ninja seeks to help people achieve their fitness, martial arts, parkour and any ninja-related goals. By fostering a strong community of like-minded and encouraging individuals, all of us will be better able to gain support, advice and motivation to achieve our respective goals.
To build such a community culture, here are some rules and guidelines to adhere to.
1. No discrimination
Way Of Ninja will not tolerate discrimination or disparaging remarks against another member due to race, gender, sexual orientation, physical differences and beliefs.
2. No bullying or criminal activities
Members should not engage in bullying or cyberbullying. If you have been harassed by another member, please let me know and where appropriate (i.e. physical threats), report them to the authorities.
3. Conduct yourself with respect and sensitivity
Be sensitive and considerate to other members. All of us come from different parts of the world with differing views and cultural influences. Feel free to fiercely debate topics or disagree, but avoid personal attacks. Feel free to talk about your beliefs but consider the other person's perspective. Avoid using vulgarities.
4. Keep it relevant
Your posts should be relevant to the category you post in. I will add a miscellaneous category for topics that don't have a clear category yet. Spamming links without context is not allowed.
Do note that we do not wish to create a culture of censorship by actively policing the community. But it is fundamental that each and every member feels safe and respected, and finds the community valuable in reaching his or her goals.
Community vs Story Platform: Where Do I Post?
The G+ community is for member interaction and discussions. The Way Of Ninja Story platform allows you to add much longer posts for documentation purposes. For instance, if you have stories, advice, tips or insights that you don't want to get lost in the many community discussions, add it as a story and share the link in the community. Likewise, if you want to share your progress and reflect in detail, add it as a story.
However, if your post is more of a discussion topic, short question or greeting, add it in the community instead.
Which category is which?
Meet & Greet
Introductions and informal conversations.
Mindset & Philosophy
Attitude, mindset and philosophy of living life, being a ninja and achieving goals. Talk about inspiring people here.
History & Folklore
Ninja history, facts and folklore from Old Japan. Historical warrior culture from other parts of the world are acceptable, but try to keep it relevant.
Fitness & Eating Right
General category for fitness, workouts, diet and eating right.
Martial Arts
Martial arts, self defense and combat here.
Parkour
Parkour, free running and tricking.
Running
Fellow runners and joggers unite. Brisk walking posts acceptable.
Obstacle Course Racing
Obstacle course races (e.g. Spartan Race, Super Hero Scramble) and training with obstacle courses.
Internal Skills (EQ, meditation)
This is a catch-all category for soft skills relating to EQ, body language, espionage, strategy and so on. I will expand categories based on response.
Motivation & Support
Words of encouragement and quotes for fellow members or general questions.
Miscellaneous
The "I don't know where this fits in" category
Come On In…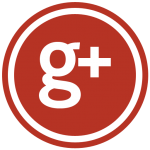 So, without further ado, welcome to our ninja community on Google Plus. We hope you enjoy the community and thank you for your support. Feel free to leave a question for me via the comments section below, tweet me, email me or message me on Google+. Go on… click on the Google+ logo to get to the ninja community and make your way of ninja a reality.