Dreyas' 2014 Goal Submission
I had two main goals this past year. One was to start training at CMS, a college for martial science, which is paid for but unfortunately was rescheduled to start next spring.
My second goal was to begin a new daily routine, which I accomplished. Its not the routine I hoped to start at s hool but it works for now and I feel accomplishment for getting back into one.
Here is my goal
Goal 1
Begin training at CMS.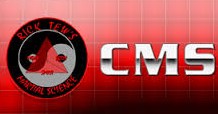 Details
My year at CMS will be an excellent opportunity to dedicate literally ALL of my time to training and fitness, I have heard lots of great stuff about this school but this year will determine if I stay and continue to train, or if I will have to continue the search for more training.
How would I know that I have achieved this goal?
Begin classes/training at CMS.
Why and how is this goal important to me
If I succeed I know I would be ecstatic! Travel, training, like-minded companions, what else could I want?
If I failed, well until recently it would have been a tough hit to take, though I like to think I could move past it fairly easily. But I recently found a great back-up plan if it falls through.
How I intend to kickstart this goal
Maintain a healthy routine
Deadline to get started: 01.01.2015
Potential obstacles to achieving my goal
Problems with location of the new college.
How I will overcome the obstacles
Its all the way across the country from me, on the east coast, so fuel is the biggest problem with transportation. I am saving but am also working on possibly getting a new bike or getting my old one running since I can get at least 50 mph, plus I love to ride.