You've taken the hardest step, which is simply deciding to tackle something as difficult as a triathlon. Now that you're getting into the groove, one of the best things you can do this early on is scan the internet for the most information and wisdom you can possibly get from triathletes.
Lucky for you, we've got you covered. To avoid injury, reach your goals, and complete your first triathlon, check out our 12 pro tips below.
It's time to conquer your first triathlon!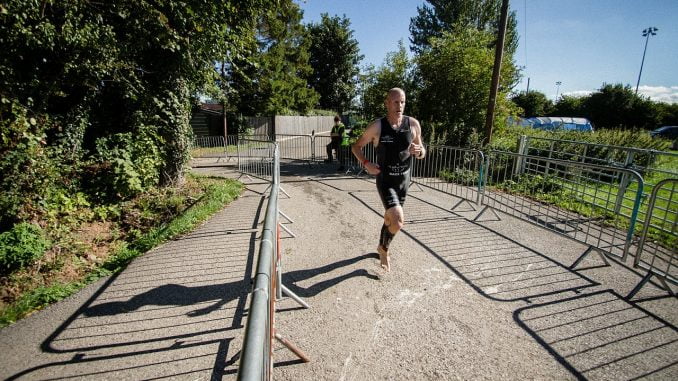 In other words, don't shoot for the Olympic-distance triathlon right away.
As is true with nearly any sport, you're best off if you allow yourself to slowly improve. Working too hard too fast will overwhelm you and result in burn out. It could also end in injury that sets you back even further. Your first triathlon should be a short sprint-distance event, meaning a 400 to 500 yard swim, an 11 to 15 mile bike ride, and a 5K run.
2

Check out the First Time Triathlon app
Keeping track of your progress is one of the easiest ways to propel yourself forward. When you can see your daily improvements and set goals, you're going to challenge yourself more to succeed.
The First Time Triathlon app is essentially a coach in an app. It provides a 12-week training plan catered to your fitness level and allows you to log your progress as you go.
App available in Android / Apple
When you're timing yourself, it's easy to forget how time-consuming transitions can be.
Practice getting out of your bathing suit or wetsuit and into your cycling gear, same for cycling to running. If your time matters to you, you've got to practice everything – including fast as possible transitions.
This is probably the most common beginner's mistake.
In general, swim, cycle, and run each 2-3 times a week. Once you're at a fitness level you're satisfied with, you can drop down to once a week each. Rest at least two days per week in between workout days.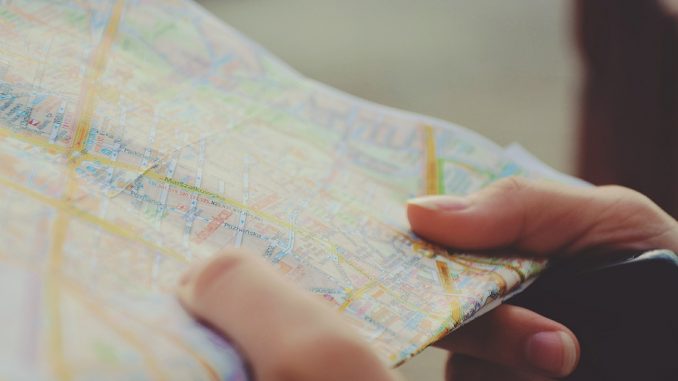 Make sure to take into account elevation gains, turns, and transition areas. It really helps to know what to expect when so that you're not unpleasantly surprised on race day.
Or any sort of body lubrication. Lubing up is going to help you with transitions (have you tried taking off your wetsuit yet?) and it's going to prevent what could be terrible chafing without it.
7

Mark your bike with a balloon
Yes, it's dorky. But it's going to save you a ton of time you'd waste looking for it, especially after a disorienting swim.
8

Make sure you're all warmed up
Before the race, get your heart rate up for about ten minutes. There's nothing worse than feeling rusty or cramping up on the first leg of the race. Most experts recommend a warm-up swim.
9

Don't let yourself get intimidated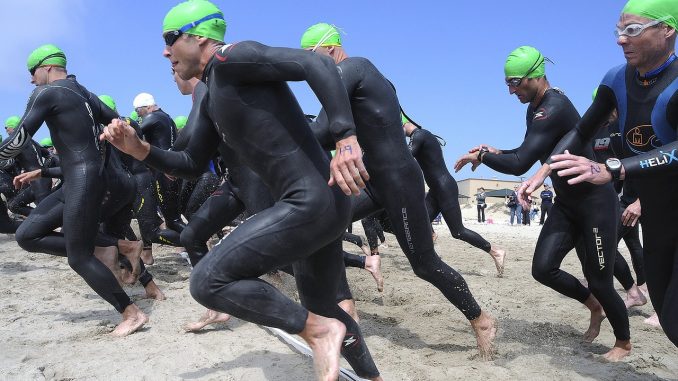 You're going to see people who have been doing triathlons for years who have fancy gear you can't even buy in stores. Chances are, they'll whoop your ass.
Don't think about them. Think about yourself, your personal goals, and why you're really doing this. Ultimately, the competition doesn't matter. Don't burn yourself out early in the race trying to keep up with someone who is on a different level than you.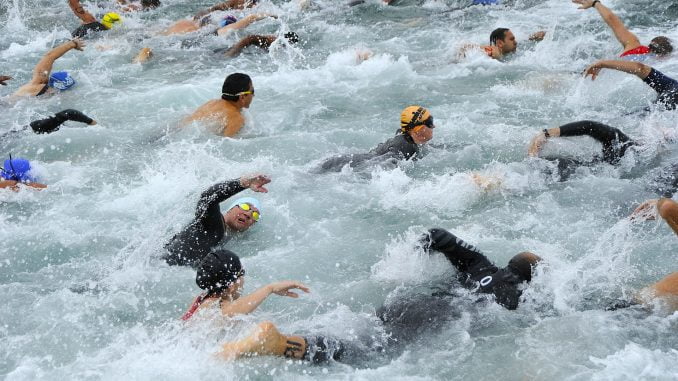 Train for your swim in open water – it's going to feel vastly different from pool swimming. If you know you're a weak swimmer, stick to the back of the pack. It's good etiquette, and it also means no one's going to be thrashing all over you. The front can get messy. Lastly, swim until you feel your fingers brushing the ground – this is going to save time you'd waste trying to leap-run through waist-deep waters.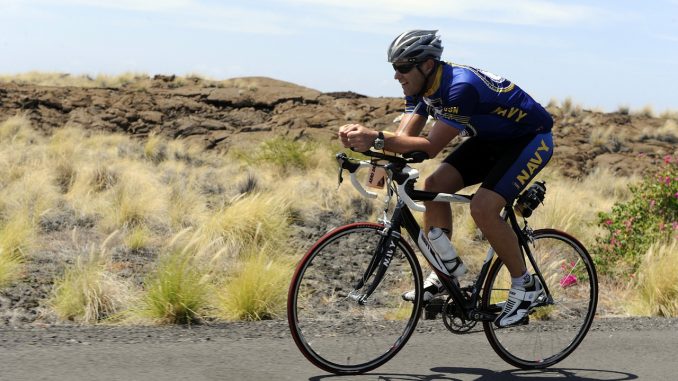 At the beginning of your swim, start slow and make sure your breathing is slow and careful. Build up to your racing speed. At transition 1, have your bike set in an easy gear. You want to start your ride slowly, building up to the gear you're most comfortable racing in.
Finally, the same goes for your run. Take it easy for a little while before building up to race speed. This keeps you calm and prevents panic and also allows your body to adjust to a new form of movement.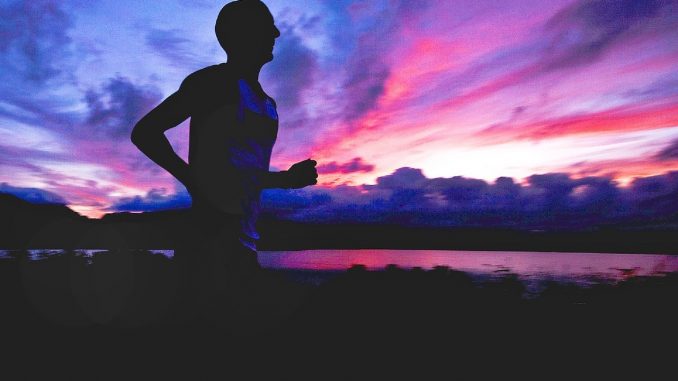 There's no point in doing a triathlon if you're miserable the entire time. Remember to enjoy the journey, from the very start to the very end (and the celebration afterwards!).
Celebrate small successes along the way, and be proud of all you've accomplished. You can call yourself a triathlete now, and that's pretty darn awesome!