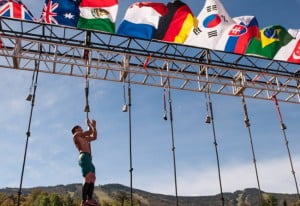 With racers from all over the globe participating, the 4th annual Spartan Race World Championship will be held during the end of 2014 (this fall). Tell Spartan Race where you would like the World Championship to be held from the short-listed five venues:
Iceland
Mexico
Quebec
Texas
Vermont
Choose your preferred location in this quick survey by Spartan Race.
Not Ready For The World Championship?
Join the Spartan Sprint (3+ miles / 4.8+ km), Spartan Super (8+ miles / 12.8+ km) or Spartan Beast (12+ miles / 19.3+ km). Kids and teens between the ages of 4 to 13 can join Junior Spartan Races held together with regular Spartan Races (it is on page one of the registration process of any race you pick).
And to be clear, Spartan Race is available in USA, UK, Canada, Australia, Mexico, Slovakia, Germany, France, Spain, South Korea, Italy, Poland, Czech, Hungary, Chile and South Africa.
Discounts for Spartan Race
Usually, Spartan Races have early bird prices (as low as US$60). So register early (Spartan Races after July still have early bird discounts)! Combined with that, you can use group , student or military discounts (just specify during the registration process).
For the rest of us, here are two Spartan Race discount coupons (eligibility depends on location):
Take advantage of the discounts to join the Spartan Race and gauge your fitness. Hopefully, you will be ready for the World Championship after a few races.