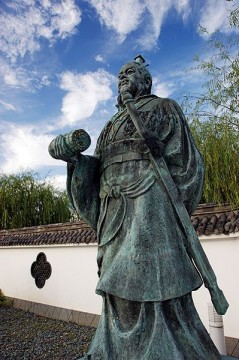 Sun Tzu on The Art of War is among the oldest military textbooks known to man. It is believed to have been written in the late 5th century BC. Yet, despite how old it is, this ancient warfare text is still used by the militaries of today and has found application in business strategy.
Did you know that Sun Tzu on The Art of War might have been the reason why ninjas exist. Sun Tzu, a general from 5th century BC China, was said to have been a legendary military strategist. His strategy and tactics was based on common sense and deception.
In old Japan, the Samurai frowned upon using deception and instead lived by the Bushido code of honour. But, the truth in Sun Tzu's words could not be ignored. Hence this became one of the reasons why the Shinobi existed and became the spies and assassins in the shadows.
WayOfNinja has published an ebook on the original translated text on Sun Tzu on The Art of War. Learn about the strategy and tactics of warfare. You can download and read this book for free.
Logen L.