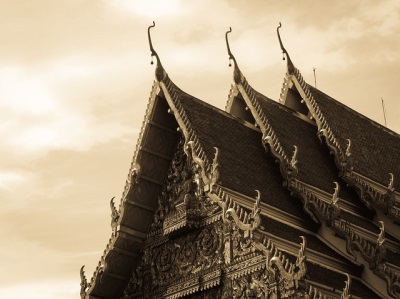 Even though I want to complete part two of Dealing with Anxiety in Martial Arts and Sports as a Slow Learner before I fly off to Thailand tomorrow evening, there just isn't enough time. Instead, here is a short post on my vacation plans as a martial artist and fitness enthusiast. Being overseas is no reason to slack off in fitness and training! I hope I haven't spoken too soon…
1. Maintain a minimal workout routine
Fitness has already become a way of life for me and I intend to keep it this way. Combined with the high possibility of me overeating, I intend to exercise ten to twenty minutes daily while overseas. This shouldn't eat into my ambitious itinerary, I hope. Working out while hungover is going to be a challenge…
2. Watch what I eat
I will be laying off calorie and macro counting because it just isn't realistic to search food databases for obscure Thai cuisine before every meal. That doesn't mean I'm going to eat like a monster, as I always do after long bouts of deprivation from my favorite foods… I will try not to binge…
3. Meet and run with local runners
I want to go for at least one run with local runners while in Thailand and have already made arrangements. I'm crossing my fingers and hoping that I can find my way to the park in time; I am extremely directionally-challenged.
4. Train at a local Aikido dojo
As part of dealing with performance anxiety, I'm trying to expose myself to less familiar training environments and activities. Besides, my grand-sensei's dojo happens to be in Thailand. So, it's going to be exciting to experience training there. That said, he will be away when I'm there; while I'm flying to Thailand from Singapore, he is currently in Singapore giving a seminar. Better luck next time…
5. Rest and recover
Need to get more sleep than I am currently getting. I have no intention of getting hallucinative sleep paralysis while staying at a hotel that is located close to a cemetery. Read this sleep paralysis story, adapted from my experiences, to get an idea of how bad my sleep paralysis can get when I go on a prolonged sleep deprivation cycle.
6. Get a book review done… partially
The year is ending and I have three books left to review for Tuttle Publishing. I will be doing some reading and notations. If you have missed my recent review, here's my take on Jet Black and the Ninja Wind.
While not set in stone, I am going to try to meet as many of these objectives as I can. I will keep all of you in the loop.