Though I often travel alone, I am never actually alone, because I have my handy-dandy laptop in tow. For years, my laptop has been an indispensable piece of equipment that I have come to be unable to live without, since I'm a digital nomad.
I'm sure that for most people it is very much the same — that you cannot completely disconnect yourself from your computer or smartphone.
But there have been a couple of instances as I traveled abroad where my personal data was breached.
As I mentioned in the previous article, I had my bank account shut down unexpectedly while I was in Malaysia. According to my bank, there is a high amount of credit and debit card fraud there.
Even when I was in Chicago, simply paying for internet with my credit card put a red flag on my bank account. I've gotten viruses from using hot spots in Japan, have had my email information sold to third parties while signing up for excursions in China, and so much more.
Why Data Security is Important for a Ninja Adventurer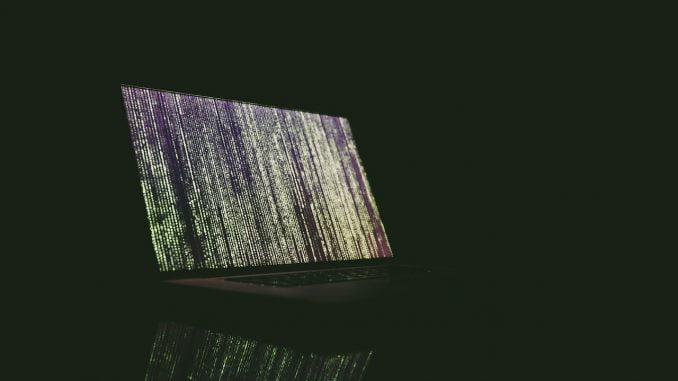 Hacking Around the World
According to Business Insider, the top countries for cybercrime attacks in 2016 are as follows:
No.
Country
Cybercrimes
(2016)
Remarks
1
United States
23.96%
2
China
9.63%
In 2016, there was malware released in China that affected over 10 billion Android phones.
3
Brazil
5.84%
4
India
5.11%
5
Germany
3.35%
6
Russia
3.07%
7
United Kingdom
2.61%
8
France
2.35%
9
Japan
2.25%
There has been a sharp increase in cybercrime in Japan since 2015.
10
Vietnam
2.16%
Since 2016, malware has been rapidly spreading into government and banking agencies.
Why am I mentioning this?
Because most of these countries are where you are going to want to go as a Ninja Adventurer, right?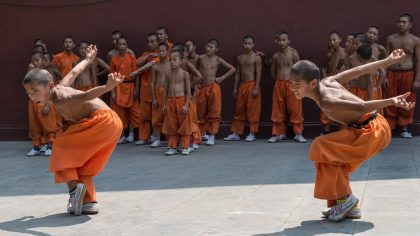 China for Kung Fu
Brazil for Brazilian Jiu Jitsu
Japan for Karate and Ninjutsu
Vietnam for Vovinam
Though you may be able to protect your physical presence, what about your virtual identity?
You never know when something unfortunate is going to happen to your data if you are not careful. Every unprotected search you make, puts you at risk of being noticed and wiped out.
Be Aware of These Vulnerabilities Abroad
Hotel & Travel Accommodation Wifi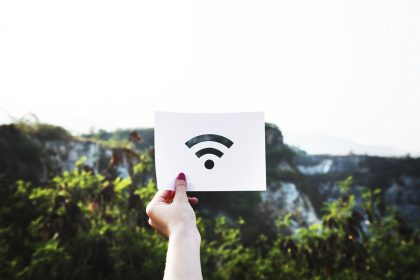 There's no surprise in me telling you that the hotel, AirBNB, or guesthouse wi-fi is more susceptible to hacking and malware, than the internet connection at home.
Throughout the world, hotels and other accommodations rarely put up the correct amount of protection for their internet — no firewalls, minimal antiviruses, and very little encryption.
In other words, accessing your bank account over a hotel's internet connection (without having a proper amount of protection in place is a really bad idea), especially if you're in one of the countries where cybercrime is high.
Public Computers
Also, stay away from those "public use" computers in hostels unless you are merely looking up something on Google Maps. Not only is the risk of forgetting to log out of your credit card or Facebook account high (because really, who does that anymore?), but the connection usually isn't secure.
Cyber cafes
Cyber cafes can be a hazard, too, simply because of key loggers and malware. Even if you're using your own mobile device at a hotspot that is password protected, any hacker who has logged into that network will be able to spy on you.
Always disable your Bluetooth and Wi-Fi when you're not using it. There are some locations abroad that have free, unsecured connections your devices will automatically connect to, allowing your movements to be tracked.
ATM Skimmers
Lastly, don't forget about the vulnerabilities of ATMs. Some countries are safer than others.
Japan, for example, has rather secure ATMs located inside convenience stores with security cameras recording non-stop, so you don't have to worry too much.
However, some locations aren't as protective of ATMs. In that case, always go into a bank to work with a teller. If you have no other way to get money, check the ATM for skimming devices beforehand, and don't forget to conceal your pin number and the amount of money you are withdrawing.
Note About Encryption – Laws in China & Russia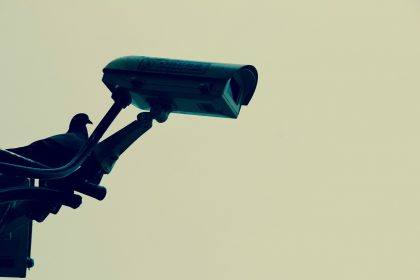 So, you might be thinking that you'll just encrypt your sensitive date and everything will be fine.
Not if you're going to China, it's not. China (and Russia) has laws about encrypted data written into a cybersecurity and counterterrorism laws from 2014 that details the "Administrative Rules for the Commercial Use of Encryption."
It is best to familiarize yourself with this if you plan on traveling to China for your training.
Preliminary Steps to Personal Data Security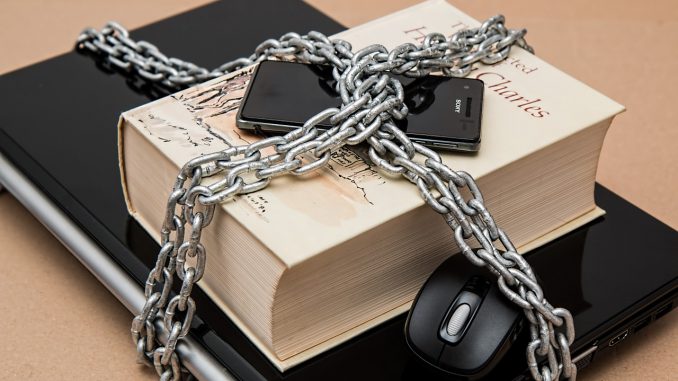 Now that you know the risks involved with traveling abroad, however slight they may be, you should know how to protect your sensitive digital data by any means necessary.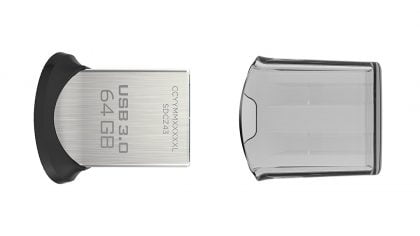 I'm 100% serious. You may not think that with all the modern technology out there that external USB drives are of any use; but you would be underestimating a value resource in document and password protection.
My recommendation is buy 2 external USB drives. Have one that holds at least 16 GB and another that has enough space to serve as a repair drive in case your laptop's hard drive unexpectedly gets wiped or dies.
2

Backup all of your important files onto said USB
Store and password-protect whatever you deem important for you travels. This includes copies of your passport and visa, insurance details, credit card information, accommodation booking, and airline boarding information.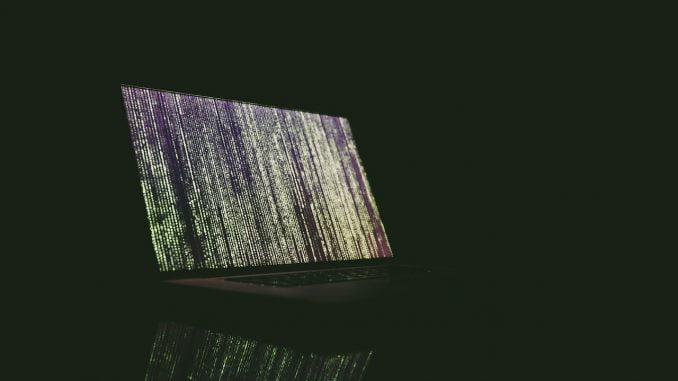 Aside from password-protecting essential documents on both your computer and USB drive, you should also encrypt them (unless in the case of the aforementioned law). However, you can still protect your USB drive files from prying eyes.
4

Do a second backup on free and secure online cloud services
Back up your most valuable files on Google Drive, Onedrive, and Dropbox.
You can also utilize the 2-step encryption services provided by these services, which means you have more peace of mind. Sure, it takes a bit more effort to get into your information, but at least you know everything is safe.
Using a VPN (Virtual Private Network), is one of the best ways to keep your IP address and internet behaviors in the shadows.
If you use a decent VPN (i.e. SaferVPN, TunnelBear), you will be able to effectively cover your tracks. Plus, you can get access to certain websites in countries that have strict laws, like China. For instance, I used a VPN while in China to access Facebook.
6

Use a Quality Antivirus and Firewall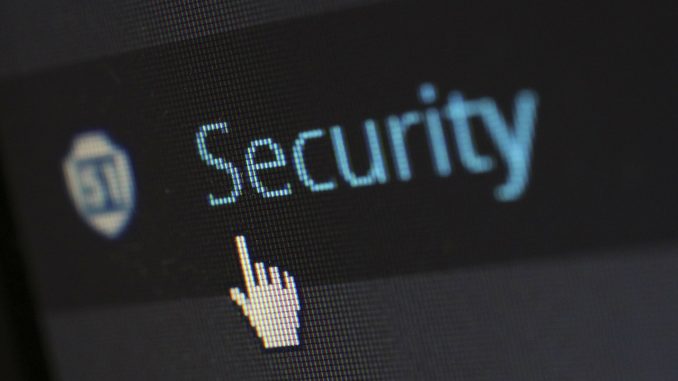 Free is good — but there are holes in free antivirus and firewall services. These holes can leave your computer and mobile devices susceptible to malware, spyware, and viruses. Investing in a decent security suite that doesn't slow down your computer or hinder the effectiveness of other programs is a must.
More to Come…
Now, I know that many Ninja Adventurers are adept at using their minds and bodies to solve problems. But you may not know:
How to properly encrypt computer files?
Which cloud systems to choose?
And, how to make the best use of a VPN?
I will be discussing some tips and recommended tools in upcoming articles, so stay tuned!
Also, if you have any questions, feel free to leave a comment.
I'd love to answer specific questions through the articles about training abroad, data security, or even provide information for specific disciplines. Don't hesitate to ask.
Travel well, Ninja Adventurers. Until next we meet.