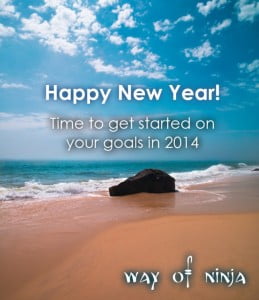 Happy 2014 to everyone. It's the new year and now is the time to get started on your goals and resolutions if you haven't already begun.
Way Of Ninja's Plans for January
1. Help Clyde Johnson and Thad Swift with their goal to establish a Parkour Gym. Let's begin with small simple steps to move forward in this big goal.
2. Compile insights by the running, martial arts and parkour community on how they have found time for training and balance their work and social life.
3. Share useful information pertaining to your goals posted on Day Of Ninja and New Year.
Before ending off, thank you all for being supportive of Way Of Ninja. Let us know if you need help with your goals in the comment section below. For quick response, tweet us.