Within Asia, many countries celebrate the Lunar New Year (or Chinese New Year) as a major holiday. These countries usually have historical influences from China, or possess a large population of Chinese. They include countries like South Korea, Vietnam and Singapore that aren't exclusively Chinese.
But what about Japan?
Japanese culture was influenced by Tang Dynasty China. The influence was so great that many officials were able to read Chinese classics. It was also a fact that the feudal government adopted the lunar calendar.
Feudal Japanese society recognised and celebrated the lunar new year. But what happened?
Why did Japan drop the lunar calendar system overnight and forget the lunar new year?
Why did the Lunar New Year disappear from Japan?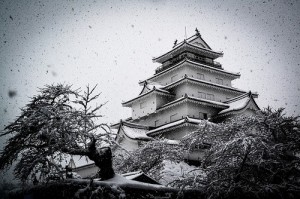 Japan had been using the lunar calendar ever since the mid sixth century. Imported into the country via Korea, the lunar calendar marked important cultural days. This included the new year.
Also, one out of twelve animals (rat, ox, tiger, rabbit, dragon, snake, horse, goat, monkey, rooster, dog or pig) of the Chinese zodiac represented each lunar year. Hence, the zodiac cycle repeats itself every twelve years.
However, many things began to change after the samurai revolution that brought forth the Meiji era (1868 – 1912). The lunar calendar became just like the old samurai – obsolete.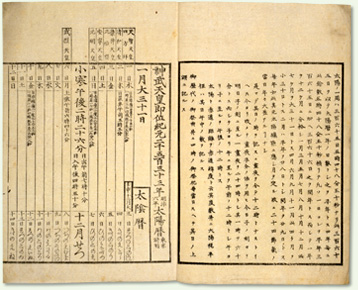 In the obsession to modernize Japan, the Meiji government threw out the lunar calendar in 9 December 1872 (based on Samurai Revolution, there are some discrepancies). The Japanese people woke up that day to news of the change. Japan officially adopted the Gregorian calendar (the modern calendar) on 1 January 1873.
The sudden change in calendar system confused everyone, giving them little time to transfer old festivals into the new calendar. This is why the lunar new year was no longer celebrated.
Although regions like Okinawa celebrate the Lunar New Year with much fanfare, the rest of Japan ignores it.
Did the ninja celebrate the Lunar New Year?
The heyday of the ninja was way before the Meiji period when the calendar changed.
Since ninja were Japanese people from the bushi-class, they likely celebrated the lunar new year like the rest of feudal Japan. That is, of course, when they were off-duty.
What is your Chinese zodiac animal?
Although the Japanese no longer celebrate the lunar new year, the zodiac animals still have some significance.
Want to know what your Chinese zodiac animal is? Find out with this Japanese zodiac calculator.
Your results may be inaccurate if you were born in January or February, since the tool uses the Gregorian year as an estimate. As you know, the lunar year begins somewhere in January or February.
Happy year of the rooster, everyone!
Last updated on 19 Jan 2017.