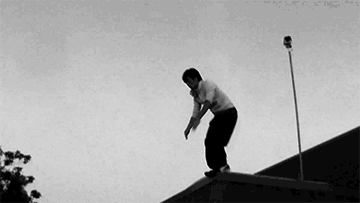 As you watch a traceur in action, adrenaline rushes through your veins. For that moment, through a movement athlete, you are scaling walls, vaulting over obstacles and jumping across buildings. Yet, when the day is over, you forget that vicarious thrill and are back to your mundane responsibilities.
Be it parkour, freerunning, tricking or street workouts, watching the feats of functional strength and human movements being pushed to the limit would set anyone's heart pumping. But why live through an imaginary alter ego when you can try movement-based fitness for real?
The Difference Between Seeing and Doing Movements
In stark contrast with just watching, experiencing movements with your own body opens your eyes to your own potential. Where specific movements and obstacles were once seen as impossible, your first successful vault (even if done clumsily), shatters your self-imposed limits of what you believe is possible. When you gradually believe in your potential, the way you see the world changes forever…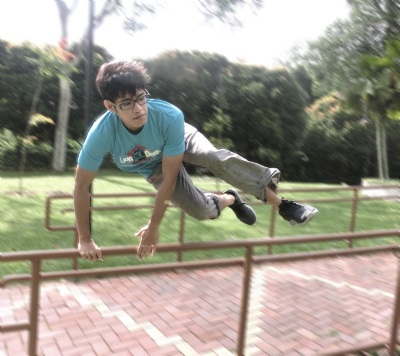 The rail you pass by daily is no longer just a rail. The ledge between the lobby pillars is no longer a mere ledge. And that damn wall blocking your path is no longer just a wall… because you see your own doppelganger vaulting over the rail, traversing the ledge and running up the wall. And you know, with some training, you would be able to live up to your potential self. Objects and obstacles have become opportunity to push your limits in movement.
In immersing yourself in the world of parkour, freerunning, tricking, street workout, MovNat and Ido Portal (any discipline that practices human movement), movement skills are no longer just something impressive you see on YouTube and in movies. It has become a part of you.
This is the difference between seeing and doing. Seeing is believing it can be done. But doing is believing it can be done by you.
Stop Watching Movement Athletes and Just Do it
Begin your journey into movement-based fitness and let the mindset of possibility seep into your soul.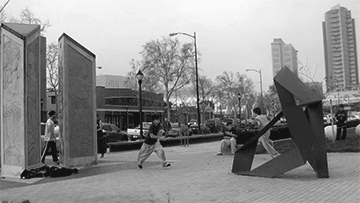 Don't be afraid that you are too old or not fit enough. Join a class, a group or experiment on your own. Immerse yourself fully in the experience without being afraid of looking like a fool. We all start somewhere.
Don't be afraid to experiment with various movement-based fitness philosophies. It doesn't have to be parkour or freerunning. Try out bar calisthenics, MovNat, Ido Portal, freestyle walking and tricking.
Finally, don't wait for a better time to kickstart your journey into movement.
Take the first step and you will begin to believe in your potential, you will see the world differently, and you will become hungry to push your limits in movement.
Read Traceur Kai's brief story on his journey into movement (from being a bystander to being a traceur). Special thanks to Traceur Kai and MovNat Singapore.