The Day Of Ninja movement began this year (2013) on December 5, also known as The International Day of The Ninja. Here are the goals of our members as posted in the stories section. Remember you have exactly one year to achieve your goals (i.e. by 5 December of 2014)! Exceptions for particularly huge goals.
Special thanks to the members who posted in the Day Of Ninja Stories section: Michelle Garcia, Christian Locher, Clyde Johnson, Sarah from Spinning Kick, Harris Tan, Eric Olsen, Minh Ta, Nicholas Holmes, Charles Franklin, Keith Garrow and Favian Gonzalez. Your support has contributed to the success of this event.
Likewise, your goals and stories has inspired Way Of Ninja to cover a range of topics in the new year. Also, please be supportive and help each other in achieving our goals. Cheer everyone on in the comments section!
Member's Day Of Ninja Goals
Michelle Garcia's Goals
Michelle Garcia expressed her support for the Day Of Ninja event even before Day Of Ninja itself, seeking to be a better person and making the world a better place. Her goals include signing up for a self-defense class and improving her fitness.
Christian Locher's Goals
Chris has been a long time supporter of Way Of Ninja, who has served his military service in Switzerland at around the same time as I was serving mine in Singapore. He intends to become a bodyguard, establish his own Ninjutsu dojo and put his dojo's website online.
Clyde Johnson's Goals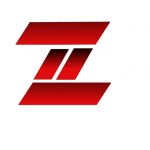 Clyde Johnson seeks to change peoples' lives by spreading the way of Parkour and starting his own Parkour gym. This is a goal that he shares with Thad Swift, a friend who is in the same Parkour group, Z3ro Limits Parkour. We've spoken to Clyde and Thad and are looking for someone experienced who can help get them started toward achieving this goal. Will keep everyone updated on this.
Harris Tan's Goals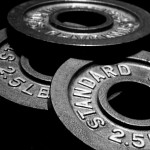 Harris Tan is a close friend of mine (Logen), who was a Platoon Sergeant when he was in the military. His goals include becoming stronger to protect his loved ones and to be more physically agile. When I last spoke to him, he is recovering from a wrist injury possibly from over-training.
Sarah's Goals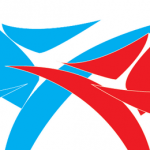 Sarah is the owner of Spinning Kick and has the goal of attaining her Third Dan in Taekwondo. Her other goals include improving her fitness and becoming better at Karate (so as to attain her black belt).
Eric Olsen's Goals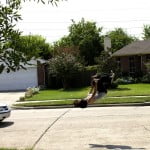 Eric Olsen is also a long time supporter of Way Of Ninja, who had used Parkour to overcome his personal battles. His story gathers insights in the Parkour community. His goals are to train harder and smarter in Parkour, and to relearn some techniques he has forgotten.
Minh Ta's Goals
Minh Ta is a friend of Eric Olsen, who has joined the Day Of Ninja Event. His goals include becoming a champion in Taekwondo and US Army Close Combat in 2014.
Nicholas Holme's Goals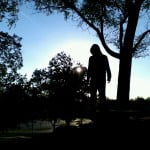 Nick is a traceur who co-founded Team Avian. He sustained an injury last year and hopes to make corrections with his goals; to treat the cause. These goals include producing a video on Parkour, changing his mindset and being ambidextrous in Parkour.
Charles Franklin's Goals
Charles has been an active supporter of Way Of Ninja for some time and has very specific goals to achieve by 2014. Having seen several tweets with the hashtag #DayOfNinja, he has already started on his goals, which includes: 100 pushups, 200 sit ups, 25 hours in Muay Thai training and 10 hours in basic Parkour training. His Day Of Ninja takes an in-depth exploration of his path.
Keith Garrow's Goals
Keith Garrow has trained in the martial arts for 18 years and has studied various martial arts systems (i.e. Kung Fu, Chin Na, Brazilian Jiu Jitsu and more). His goal is to attain his instructor certification.
Favian Gonzalez's Goals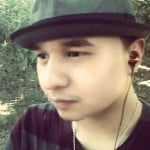 Favian Gonzales trains in Muay Thai and Jeet Kune Do and wishes to expand his knowledge of martial arts. Because his area experiences a lot of violence, he is tempted to actively do something about it. As a note, Way Of Ninja intends to talk about and hold a discussion about the topic of vigilantism on Twitter during the next year.  Join us in sharing your thoughts then.
Logen's Goals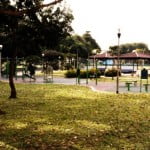 Logen Lanka is the person who typed this compilation of Day Of Ninja stories (it's me). Among the many goals listed, I intend to get back to martial arts training, working out and starting basic Parkour. Yesterday, I started on my goal to sleep earlier (3.05am). Will try harder to adjust my sleep, while getting everything done.
Note
As mentioned, the goals share by this community has inspired more topics of discussion that you can look forward to. Please also support us for future events and discussions on social media.